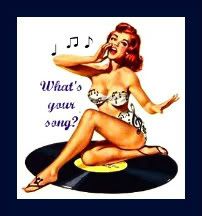 It's that time again!! Time to link up with
Goodnight Moon
for What's YOUR Song. Today I decided to choose two songs. The first I dedicate to my wonderful Hubby. We have been married for 5 months today! He has been deployed for 4 of those months :(. We will get through this though baby! So my first song is an old country song by Tanya Tucker, "Like Two Sparrows in a Hurricane"
The second video that I am posting is a funny one that I saw on my friend
Jane's
facebook page... I am a new Glee fan so I loved it!
It's nice to see the guys and gals deployed having a tiny bit of fun so far away from their families.